EmPower Solar's Brand Launch + Rededication

Oct 29, 2020
by EmPower Solar
EmPower Solar was founded with the goal of powering the entire economy with clean energy—a goal which motivates us daily and influences every action that we take.  
Today we are celebrating both our history and our future with the launch of a new brand identity, representing a reaffirmation of and rededication to our core mission: to empower clients with high performance solar power and battery systems.
Our CEO David G. Schieren and COO Gregory D. Sachs began their work in renewable energy in 2003, with the development of several hydrogen fuel cell projects, the first of which was the US DOE Solar Decathlon House, followed by a solar and wind powered hydrogen fueling station at the Town of Hempstead.
It was through the experience of using solar photovoltaic electricity to split water through electrolysis and store hydrogen that they gained confidence in solar's capabilities. In 2008 our company started offering residential and commercial solar systems, and quickly became one of the region's leading solar companies. Over the past decade we have been able to achieve many noteworthy accomplishments, with more than 35 megawatts of solar now operational. 
Twelve years later, we continue to grow and refine our vision and purpose. Our new logo speaks to our mission and our tireless pursuit of this goal. The "O" is a symbolic power button, representing pulsing photons and the orbit of the sun, which is positioned at the top right in the "on" position, indicating your ability to turn on and capture the power of the sun.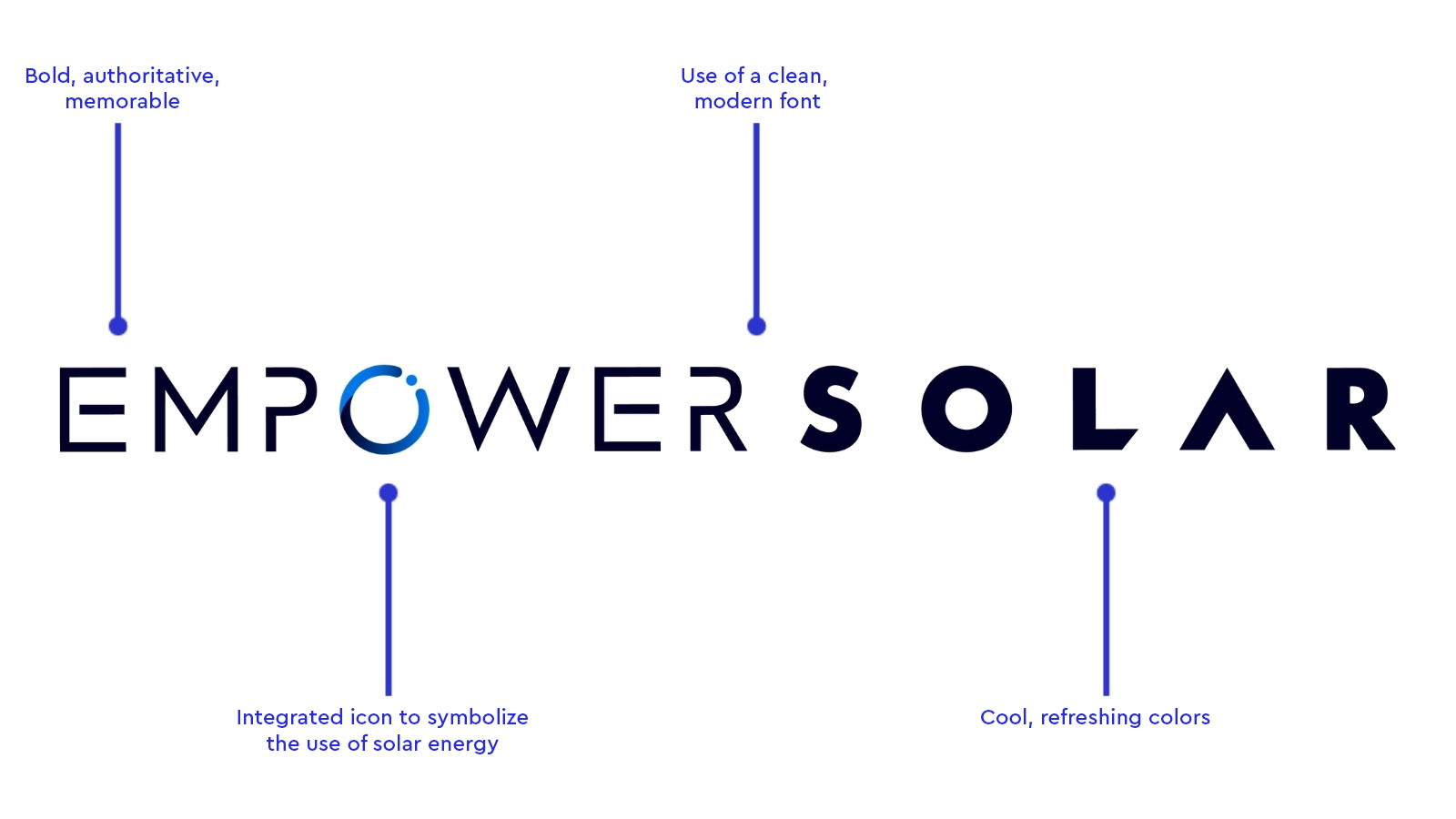 Over the coming months you'll see changes across EmPower's new website, communications, and social media channels including Facebook, Instagram, Twitter, and LinkedIn.
We hope that you like our new look and feel, and thank you for your commitment to clean energy by working with EmPower.
About the Author

EmPower Solar develops, engineers, installs, and services solar and battery systems for residential and commercial clients. Since 2003, EmPower Solar has empowered thousands of New York homeowners and businesses with 47 megawatts of distributed solar. Its vision is to create a new energy paradigm powered by clean, renewable energy for a more prosperous, healthy, and civil world. The company culture is defined by the EmPowering Way, which results in consistent 5-star customer service reviews. For more information visit empower-solar.com.