Can Solar Panels Withstand Salt Water Corrosion?

Jun 28, 2022
by EmPower Solar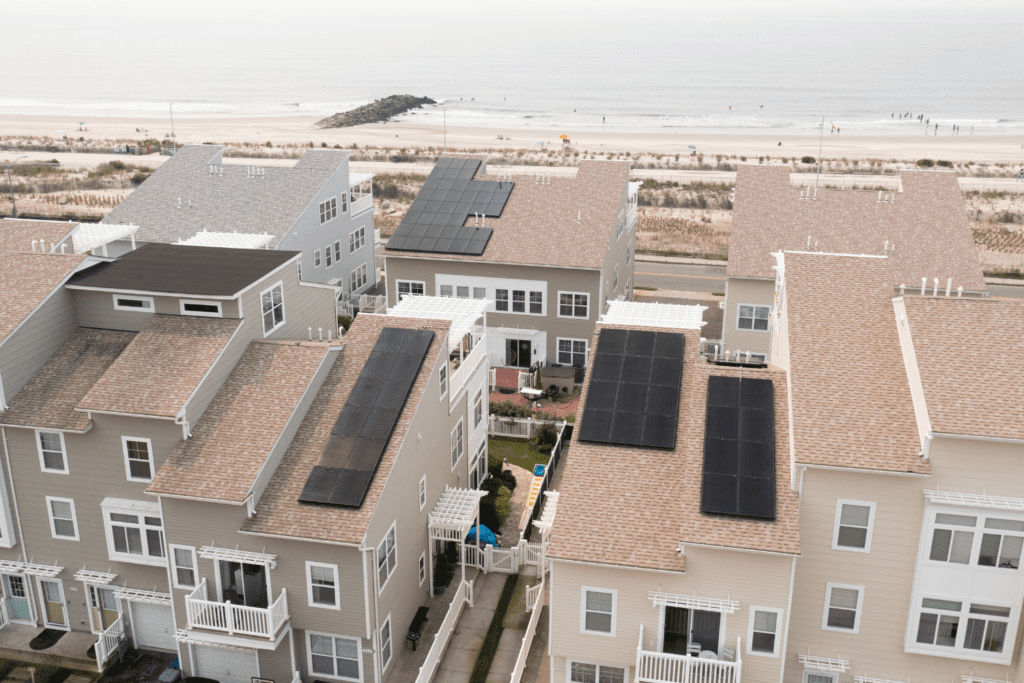 At EmPower Solar, all of our favorite words start with the letter "S." Sun, sand, salt, surf, summer, savings, and of course, solar! On Long Island we're lucky to be surrounded by the Atlantic Ocean and the Long Island Sound, but many residents are concerned about what the salty breeze may do to solar panels and cause salt water corrosion. We're here to explain why you shouldn't worry about installing solar on your beautiful seaside home.
Braving the Elements with SunPower
Reliability and durability are two qualities that we value highly, which is why we only install SunPower solar panels. SunPower has been in the solar business for over 35 years, longer than any other dedicated solar company. They've had time to refine and perfect their craft so that their panels meet high-performance and efficiency standards. This makes them one of the best panel manufacturers on the market.
So how exactly do their panels hold up against the elements? The answer is very well. SunPower's Maxeon photovoltaic cells have a patented tin-plated metal foundation that allows the panel to resist saline-based corrosion. Additionally, SunPower utilizes a special encapsulant that helps prevent voltage stresses that are typically worsened by saline moisture. Combine these features with anti-reflective glass, high-grade silicon, solid copper backing, and strong cell interconnections and you have a panel that resists cracking and breakage.
Install Solar Today
The anti-corrosion properties of SunPower panels make them the ideal choice for coastal homes, so owners don't have to worry about salt water corrosion. In addition to the many advantages of their solar technology, SunPower offers an industry-leading 25-year warranty. That covers ocean spray and saline air in coastal areas, whereas other solar panel manufacturers often exclude these regions.
Join the many New Yorkers already benefiting from solar energy. Contact us to get started!
About the Author

EmPower Solar develops, engineers, installs, and services solar and battery systems for residential and commercial clients. Since 2003, EmPower Solar has empowered thousands of New York homeowners and businesses with 35 megawatts of distributed solar. Its vision is to create a new energy paradigm powered by clean, renewable energy for a more prosperous, healthy, and civil world. The company culture is defined by the EmPowering Way, which results in consistent 5-star customer service reviews. For more information visit empower-solar.com.