Election Day 2020

Oct 27, 2020
by EmPower Solar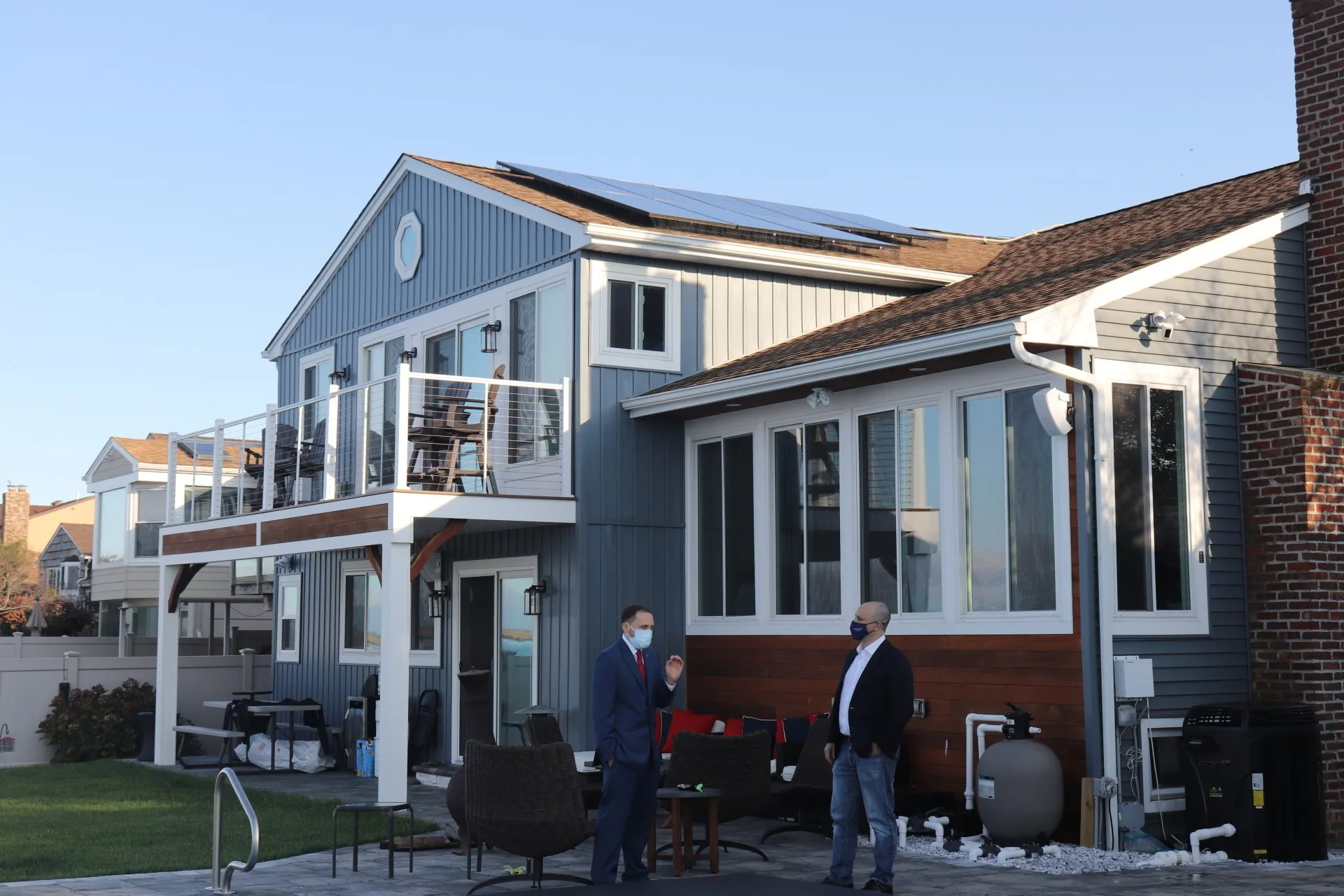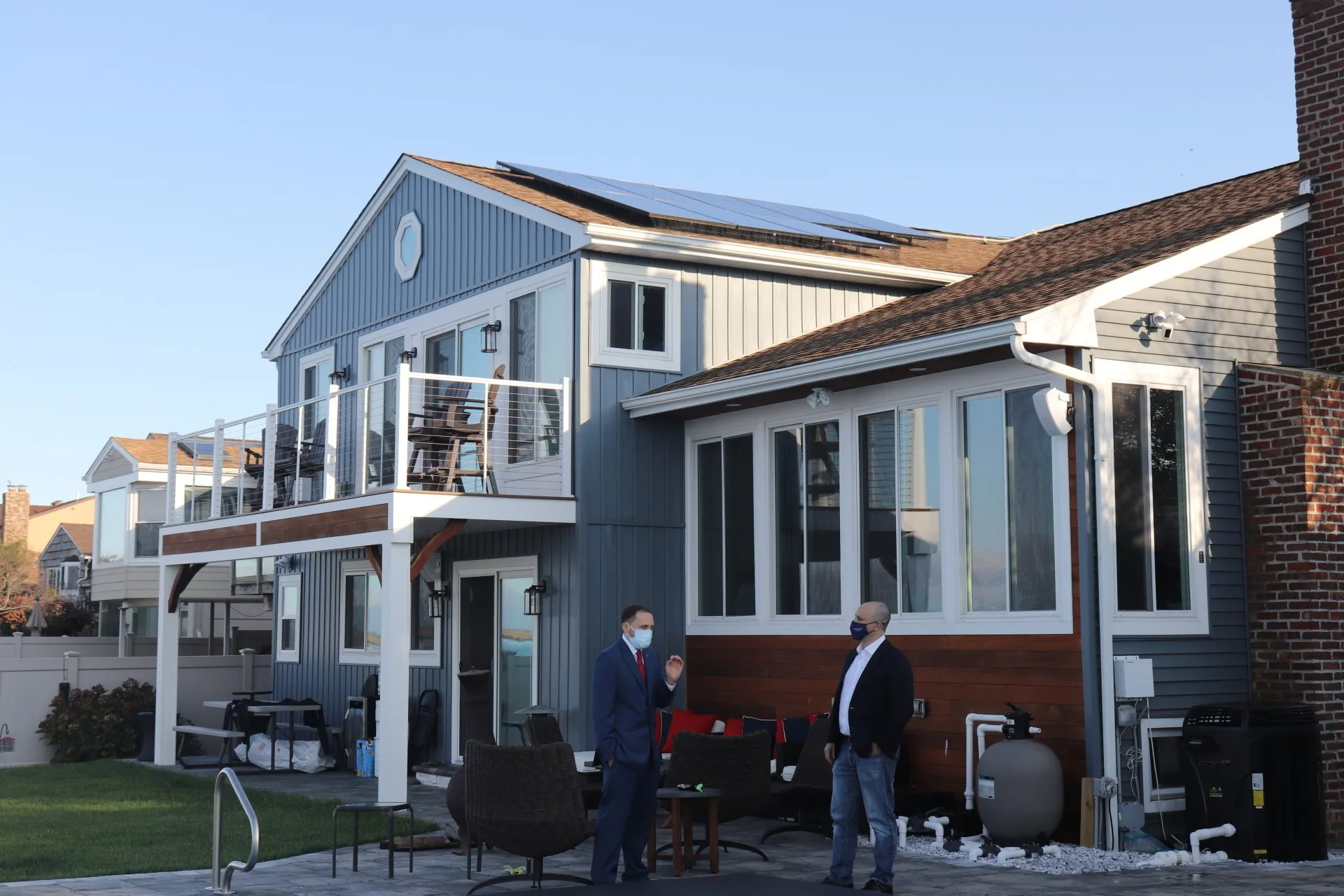 With Election Day rapidly approaching, we reflect on the great privilege, honor, and responsibility that comes with living in a thriving democracy. EmPower is proud to work with a diverse group of political figures across the political spectrum to accomplish our goal of empowering the world with solar energy. Fortunately, solar enjoys bipartisan support, especially in New York.
Earlier this week Gregory Marks, candidate for Member of the New York State Assembly, District 20, visited one of our Lido Beach installations to learn more about how solar, batteries, and electric vehicles work together.
The project features a 16 kW system with 2 Tesla Powerwalls and two electric vehicles. In the event of a blackout, this homeowner will be able to power their refrigerator, televisions, internet router, computers, and to charge their electric vehicles.
Our CEO David G. Schieren gave Marks a crash course in battery backup systems, and they discussed the need to accelerate the clean energy movement in order to protect our environment and public health. Melissa Miller is running against Marks for re-election in District 20. Information on how and when to vote can be found at elections.ny.gov.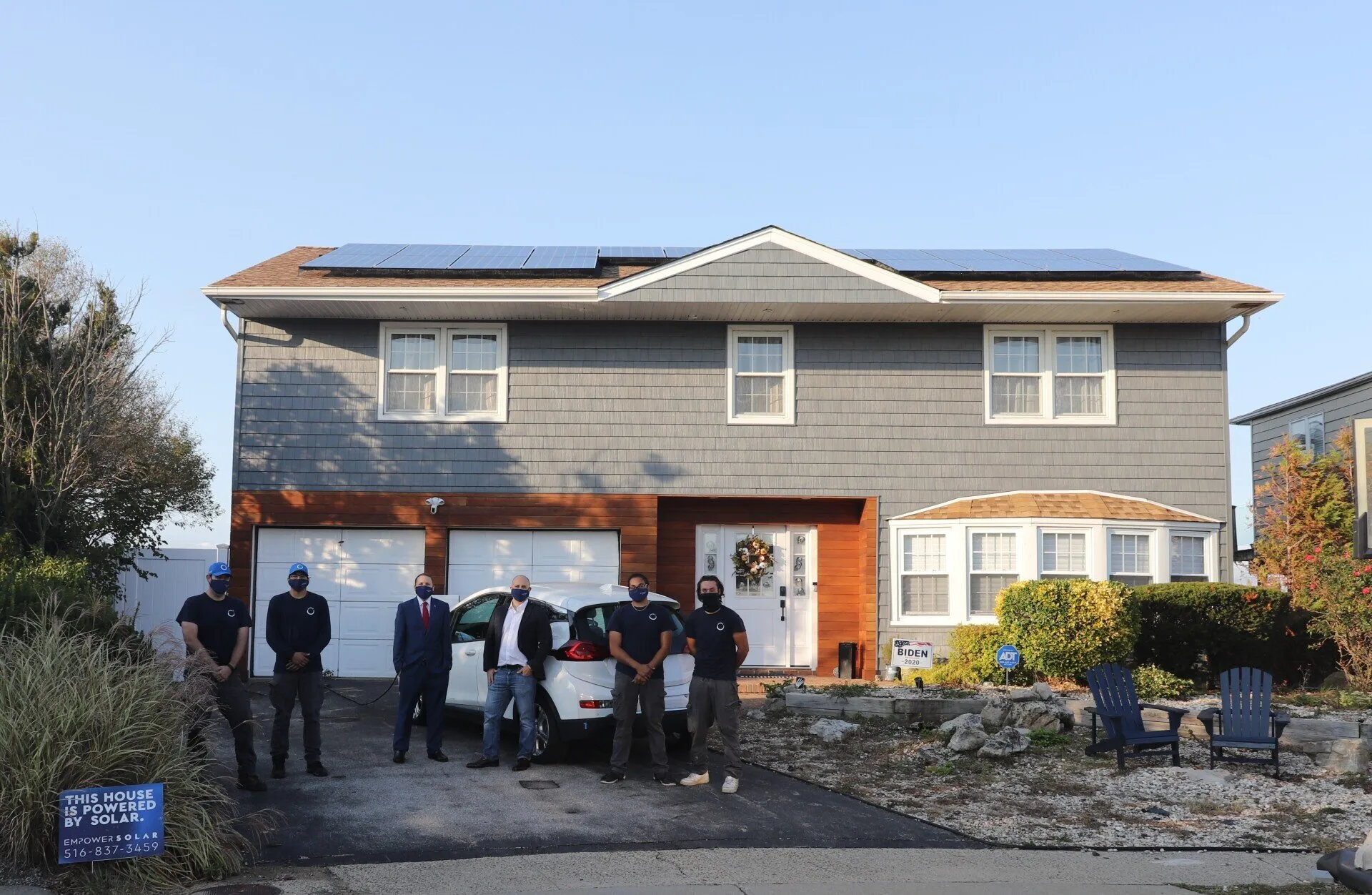 About the Author

EmPower Solar develops, engineers, installs, and services solar and battery systems for residential and commercial clients. Since 2003, EmPower Solar has empowered thousands of New York homeowners and businesses with 47 megawatts of distributed solar. Its vision is to create a new energy paradigm powered by clean, renewable energy for a more prosperous, healthy, and civil world. The company culture is defined by the EmPowering Way, which results in consistent 5-star customer service reviews. For more information visit empower-solar.com.