Employee Spotlight: Alex Cotto, Solar Installer

May 11, 2022
by EmPower Solar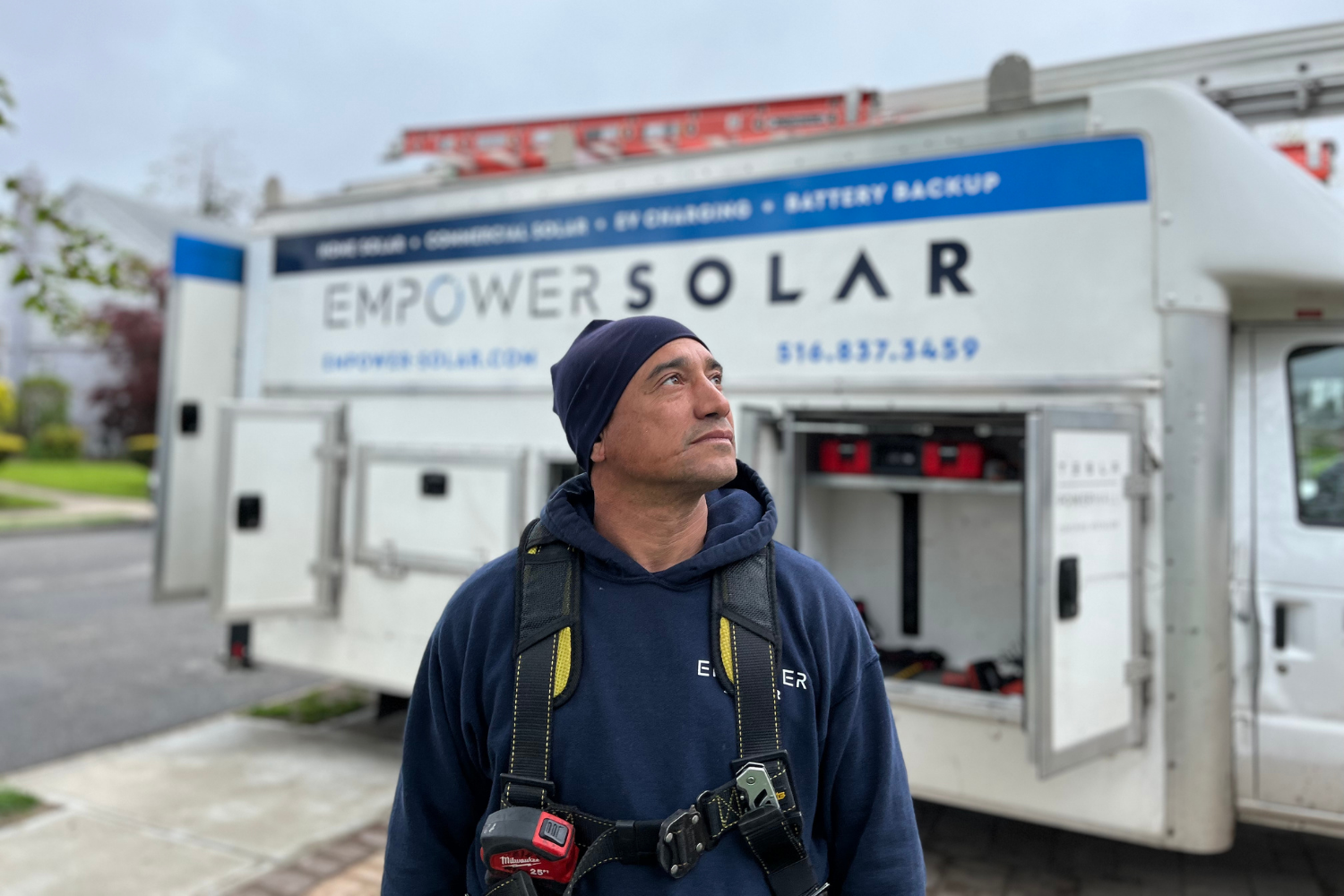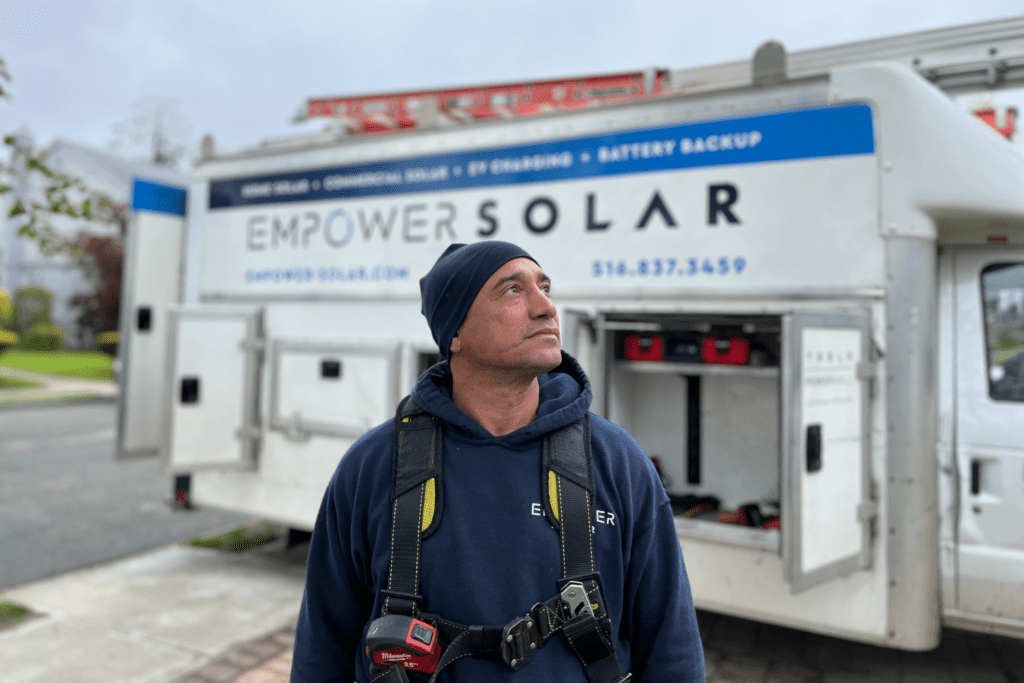 Our solar installers work year-round, carrying 40+ lb panels up ladders to slanted roofs, installing solar panel systems at the rate of one job every one-to-two days. Crews work 10-hour days from Monday to Thursday in the warmer months and eight-hour days from Monday to Friday in the colder months. But weather, heights, and other environmental challenges never stop our solar installer teams from being cheerful and cracking jokes throughout the day. 
Alex Cotto has been with EmPower Solar as a NYC solar installer for a year, working with four-to-five crew members to outfit homes across the five boroughs with solar panels and backup battery systems. We caught up with Alex at a recent install, where he spoke fondly of his team and reflected on his time so far at EmPower Solar.
What's Your Favorite Part About Working for EmPower Solar?
"Changing the climate. We're doing something better for our grandchildren and great-grandchildren. We're fixing the future, we're making it a better world. Everything soon will be electric, and we'll be the pioneers of that. That's what EmPower gives me: a chance to change the world."
What's Your Favorite Memory You've Made While EmPower Solar?
"Of a customer smiling at us, thanking us for such great work and the money that they're saving, and also, the environment. We're helping the environment. It's the satisfaction of seeing your customers happy."
What Do You Like About Your Team?
"We're hard workers and we can read each other's thoughts. I can look at any of my teammates and they know what's next, I know what's next. We just keep going and everybody helps each other. We joke around with each other. It's a family. We also help each other out with anything we need; no matter what it is, we're there for each other. Plus, we've got to trust each other with our lives. You know, you get to trust these guys with your life."
Why Did You Choose EmPower Solar?
"Actually, I was working for another solar company and they were going through a lot of complications and changes. And I started looking around and I saw that EmPower Solar was coming up. They were doing a lot of good in the city and were doing a lot of installs everywhere. So I tried and said, 'let me see if I could go work with them.' And I noticed they treat you a lot better. They treat you like a family."
How Long Have You Been Working Here?
"A year, actually! It's my anniversary soon. Everybody teaches you, and the bosses – everybody's great. Everybody talks to you, and everybody treats you well. You have a problem, you talk, and they'll find a solution. It's great, I love it. I wouldn't go anywhere else."
How Can I Work with EmPower Solar?
We are looking to hire a number of Long Island and NYC solar installers in addition to other positions. Take a look at our current openings and apply today!
About the Author

EmPower Solar develops, engineers, installs, and services solar and battery systems for residential and commercial clients. Since 2003, EmPower Solar has empowered thousands of New York homeowners and businesses with 47 megawatts of distributed solar. Its vision is to create a new energy paradigm powered by clean, renewable energy for a more prosperous, healthy, and civil world. The company culture is defined by the EmPowering Way, which results in consistent 5-star customer service reviews. For more information visit empower-solar.com.