How to Use Your Solar Panels to Charge Your Electric Vehicle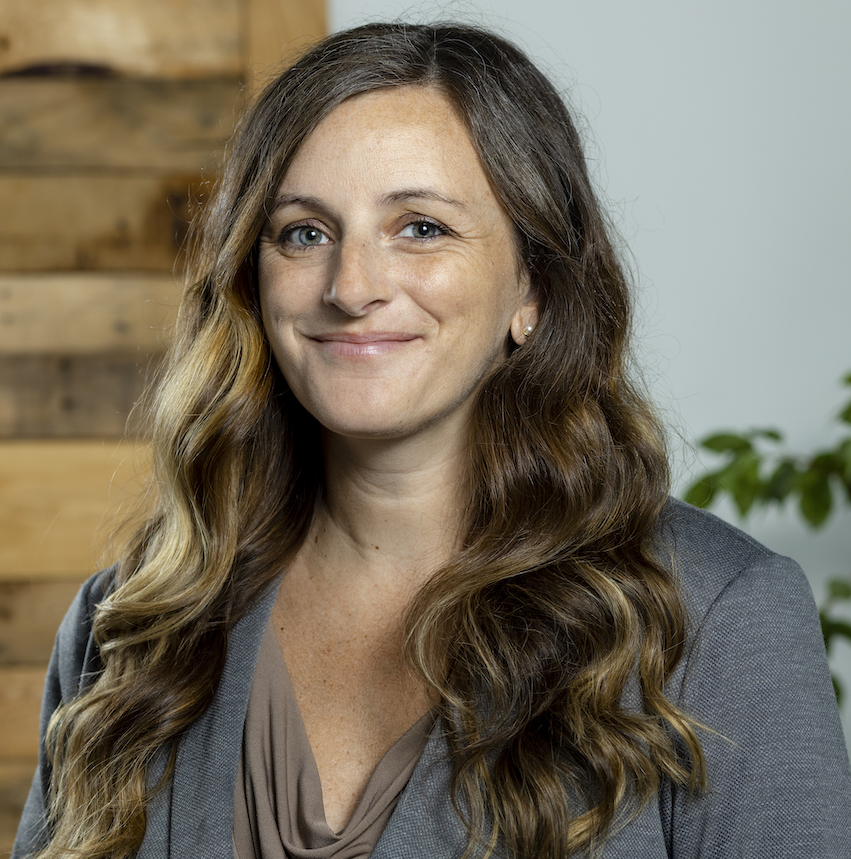 Jan 24, 2022
by Tara McDermott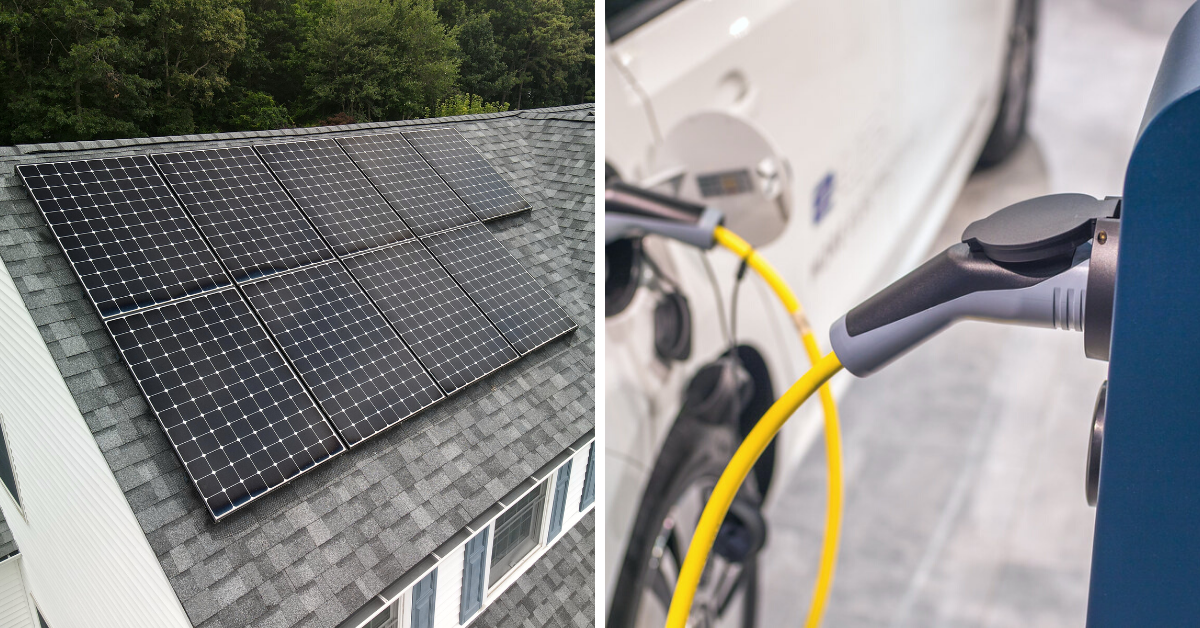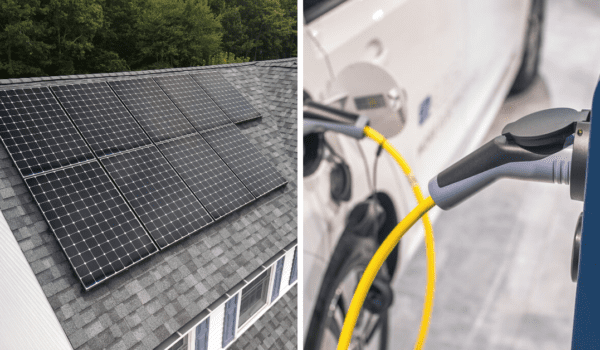 Left image: photo courtesy of  EmPower Solar / Right image: "Charging of an electric vehicle" by Ivan Radic is licensed under CC BY-ND 2.0.
There are many advantages to pairing home solar panels with your electric vehicle–notably to maximize savings. Using the power generated by your solar system, you can fully charge your EV within hours and save upwards of $1,000 a year compared to fueling a gas-powered car. As long as your rooftop solar system is sized appropriately to account for EV charging and other critical loads, you'll have no issue generating the power needed to live comfortably. 
Another major benefit combining home solar with electric car ownership is further reducing carbon emissions. Moving from a car with an internal combustion engine fueled by gas to one with an electric motor is already a huge improvement. If you're charging that EV with electricity from the grid, chances are you're still relying on fossil fuels. By using solar to power your electric vehicle, you become less reliant on nonrenewable energy and shrink your carbon footprint even more!
Solar EV Charging Explained
When you own an electric vehicle any standard 120-volt outlet can be the source of a few more miles. This may work in a pinch, and if you have time to burn, but it's just not efficient. A 120-volt outlet will only add about 4 miles per hour and take a full 8-16 hours to fully charge. 
It's best to upgrade to a Level 2 EV charger for home use. This type of charger is the most common, and adds 20-30 miles per hour and takes 6-8 hours to recharge a fully electric vehicle or about 1 hour to fully charge a plug-in hybrid electric vehicle (PHEV).
How can I charge my electric vehicle with rooftop solar panels?
Our solar systems convert direct current (DC) to alternating current (AC). This is the form of electricity that your home and electric vehicle use. If you already have a solar system you only need to purchase an home electric vehicle charging station. It will route the power from your solar panels to your electric vehicle via a charging port.
How many solar panels do I need to charge my EV?
This depends on the range and capacity of your electric car battery, as well as your home's viability for solar panels. A typical homeowner drives about 12,000 miles a year. They will need about 3,500 kWh a year to power just their vehicle, the equivalent to a 2-5 kWh solar system. This amount of power could be generated by 5-12 solar panels, depending on the type of panels you choose. Our team of experts can help you determine the exact amount depending on your vehicle and other factors.
The Cost of Charging an Electric Vehicle
Generally, it is much less expensive to drive an electric car than a gas-powered car. However, the cost of charging an electric vehicle varies depending on where you plug in. 
How much does it cost to charge an electric vehicle?
The energy produced by home solar panels can be used to charge an EV at no additional cost. Accounting for hourly rates and fees, the cost of charging at a public station could be as high as seventy-nine cents per kWh, which really adds up!
| | |
| --- | --- |
| EV charging at a public station | $0.29 – $0.79/kWh |
| EV charging at home without solar panels | $0.21/kWh |
| EV charging with home solar panels | $0.08 – $0.15 cents/kWh LcOE |
Use power generated by your solar system to fully charge your EV within hours and save upwards of $1,000 a year in fuel costs.
How much does a home EV charging station cost?
The most common electric car charging station is Level 2 Charger, which starts around $500-$700. Installation of an EV charger can cost anywhere from $400-$1,500 depending on the charger and any electrical upgrades required. Despite initial costs, charging at home with solar is the most cost-effective way to power up, especially with smart charger rebates! 
Electric Vehicle Incentives
While a smart move for most, buying and charging an electric vehicle can be a big investment up front. Fortunately, due to federal, state, and local initiatives, that cost can be reduced through rebates, tax credits, and discounts.
What are the incentives for electric vehicles?
There are several incentives available for new EV owners, including a federal tax credit for $2,500-$7,000 for each new purchase, which helps dramatically reduce the upfront cost of buying a car. NYS's Charge NY Drive Clean Rebate provides up to $2,000 off the price of an electric car at the time of purchase. 
What about incentives for electric vehicle chargers?
PSEG Long Island offers a $500 rebate with the purchase of a Level 2 Smart Charger. In order to qualify, you will need to purchase and install a smart charger from their list of preapproved vendors, then submit your claim online. Con Edison offers EV drivers in NYC the opportunity to earn cash for charging during off-peak hours through their SmartCharge NY program.
Solar + EV Charging = Maximum Savings
Connect with us to get a free estimate for a solar and EV charging package designed for your needs!
About the Author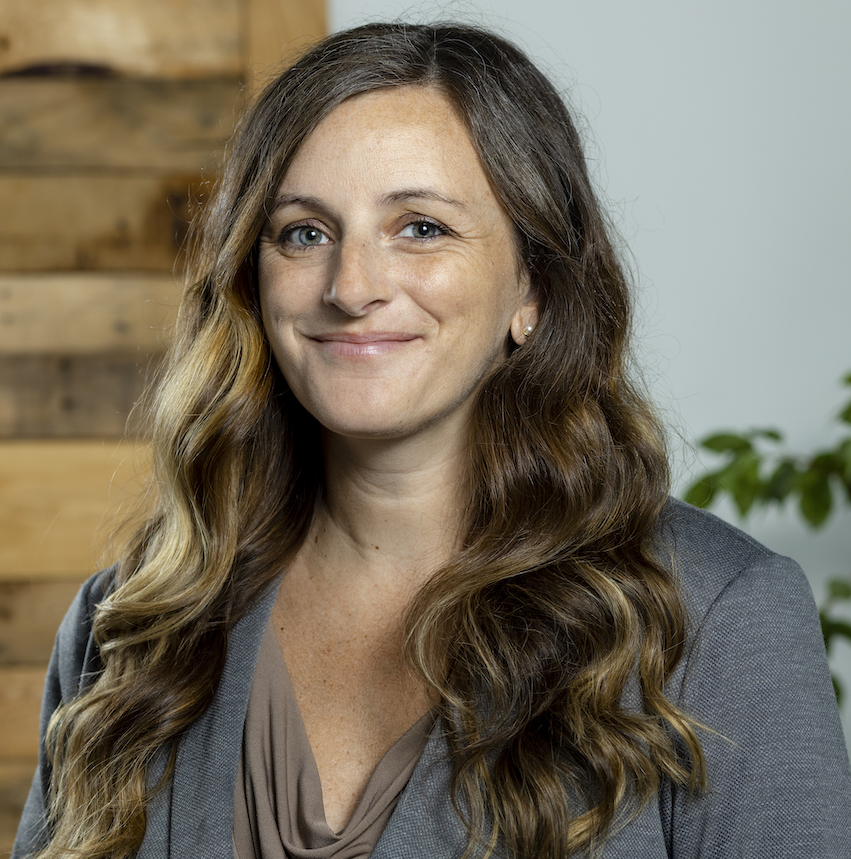 Tara represents EmPower Solar as the Chair of the Long Island Solar & Storage Alliance where she is the government liaison for policy issues related to solar and energy storage. In 2018, Tara was named one of the Top 50 Women in Business by the Long Island Business News. She was also inducted into the Social Justice Distinguished Scholar Academy for her work in environmental justice issues in collaboration with Farmingdale State College.