Solar Panel Myths

Jan 13, 2019
by EmPower Solar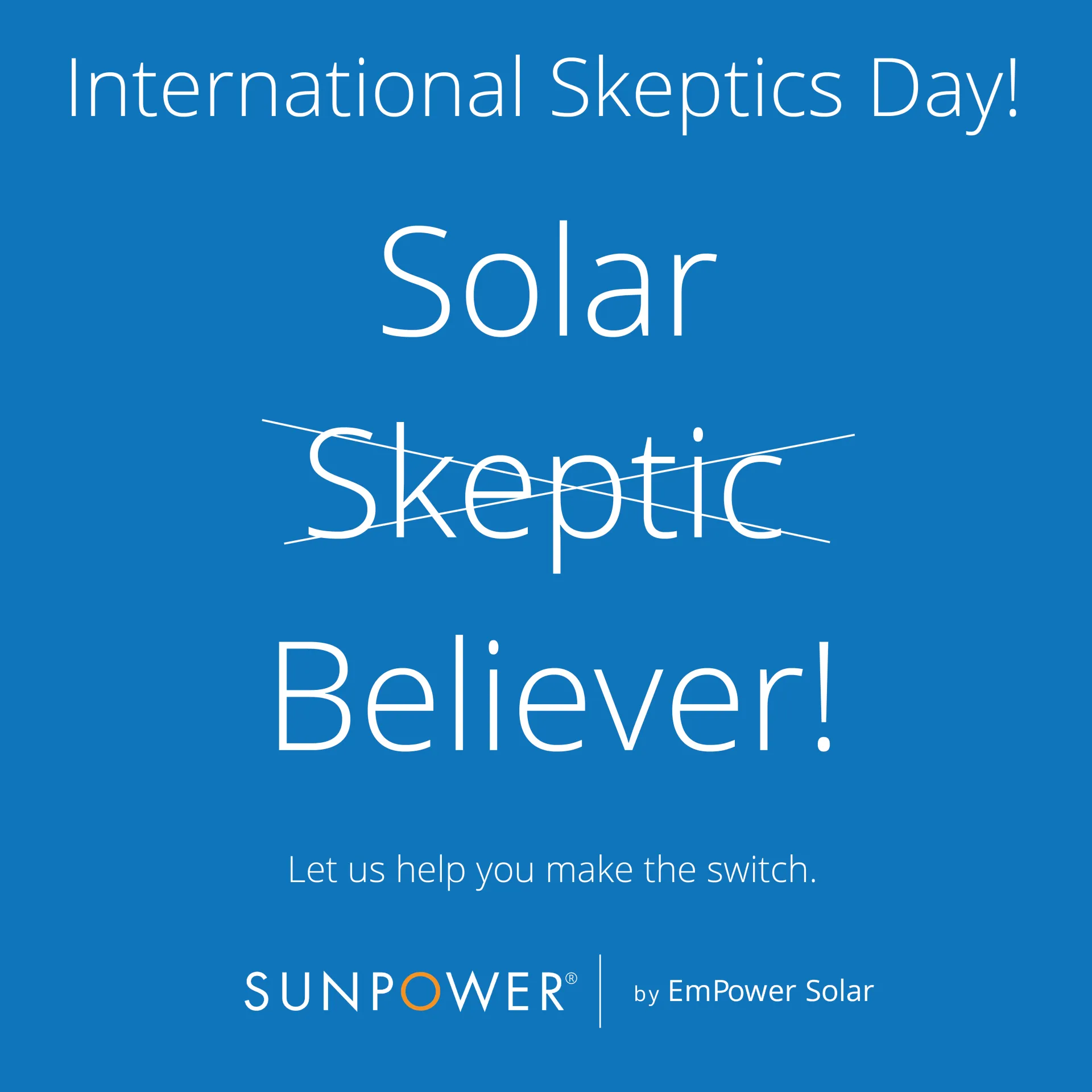 In honor of International Skeptics Day 1/13/19, we decided to break down some of the top myths surrounding solar panels in Long Island and New York City.
Myth: Solar Panels Don't Work Well in Colder Climates
Fact: Solar panels work best in sunny but cool conditions. On cooler days, solar panels actually operate more efficiently! Even if we get a handful of snowy days, winter daylight hours are very short and the sun is low in the sky, so we don't miss out on much. Our best producing solar days are spring through fall. So worry not, cool, sunny days are actually the best days for solar!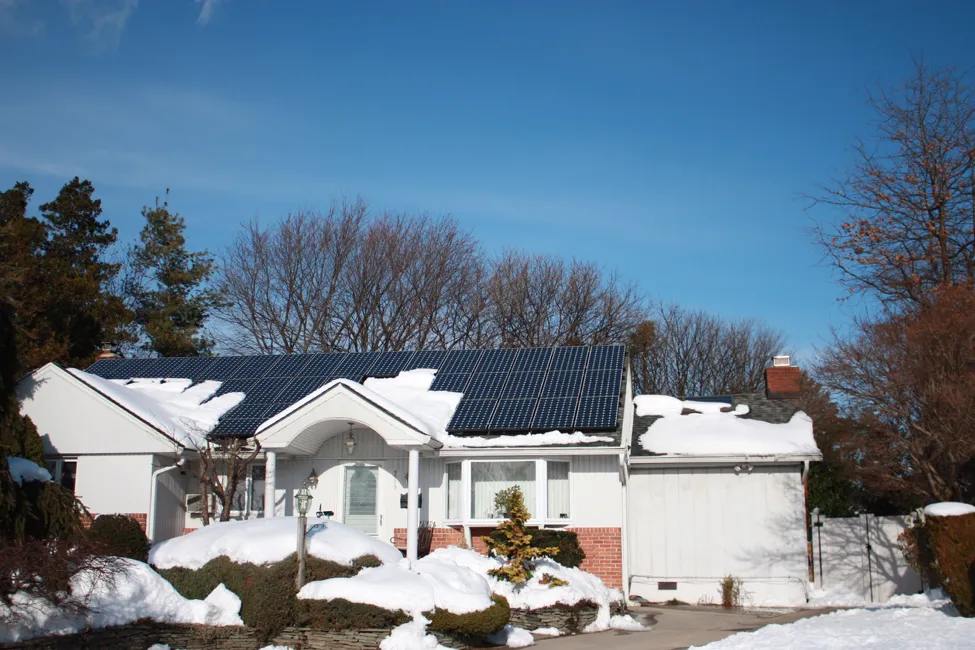 Myth: It Is Ridiculously Expensive to Own a Solar System
Fact: A decade ago, the only option to go solar was to purchase your system upfront. So back then, higher income homes went solar in high numbers. Today, financing and leasing allow all homes to go solar for $0 down and start saving 30% or more right away! On Long Island and New York City middle class families have embraced solar and the savings it provides! In 2016, the top towns for Solar on Long Island were Lindenhurst, West Babylon, and Brentwood, proving that you don't need to live in an affluent zip code to make the switch to clean energy! Click here to learn more about different options available at EmPower Solar.
Myth: Technology Changes Fast, So It's Better to Wait to Go Solar
Fact: With some types of technologies leaping every year, the gadget you buy today might be rendered useless in 3 months. So it's completely natural to be skeptical of this. However, solar technology has been around since the 1950s and gains only small efficiencies over time. While there have been improvements in panel efficiencies over the years, significant leaps or earth-shattering breakthroughs are unlikely. If you're considering waiting to go solar, consider the cost of utility bills in the meantime against the efficiency gains you might achieve by waiting.
Myth: Solar Panels Don't Work at Night, So I'll Be Left in the Dark
Fact: It's true that your panels don't produce energy when the sun isn't shining, but they don't need to because in New York City and Long Island, we have net metering. Our clients are always connected to the grid, so if you produce more than you use during the day, your meter spins backward, earning your energy credits which can be used at a later time like nights or snowy days your usage is greater than your production.
Myth: Solar is Going to Get Cheaper
Fact: In the last 12 months, solar panels actually increased in price after a tariff was imposed on the import of solar panels. At the end of this year, there is going to be a reduction in federal tax credits. Long Island utility used to have a rebate for panels, but that has since expired. So while costs might go down incrementally over time, incentives also go down as well, so there are no windfalls expected in the foreseeable future. Click here to book a free solar assessment and lock in your solar energy costs for the next 25+ years!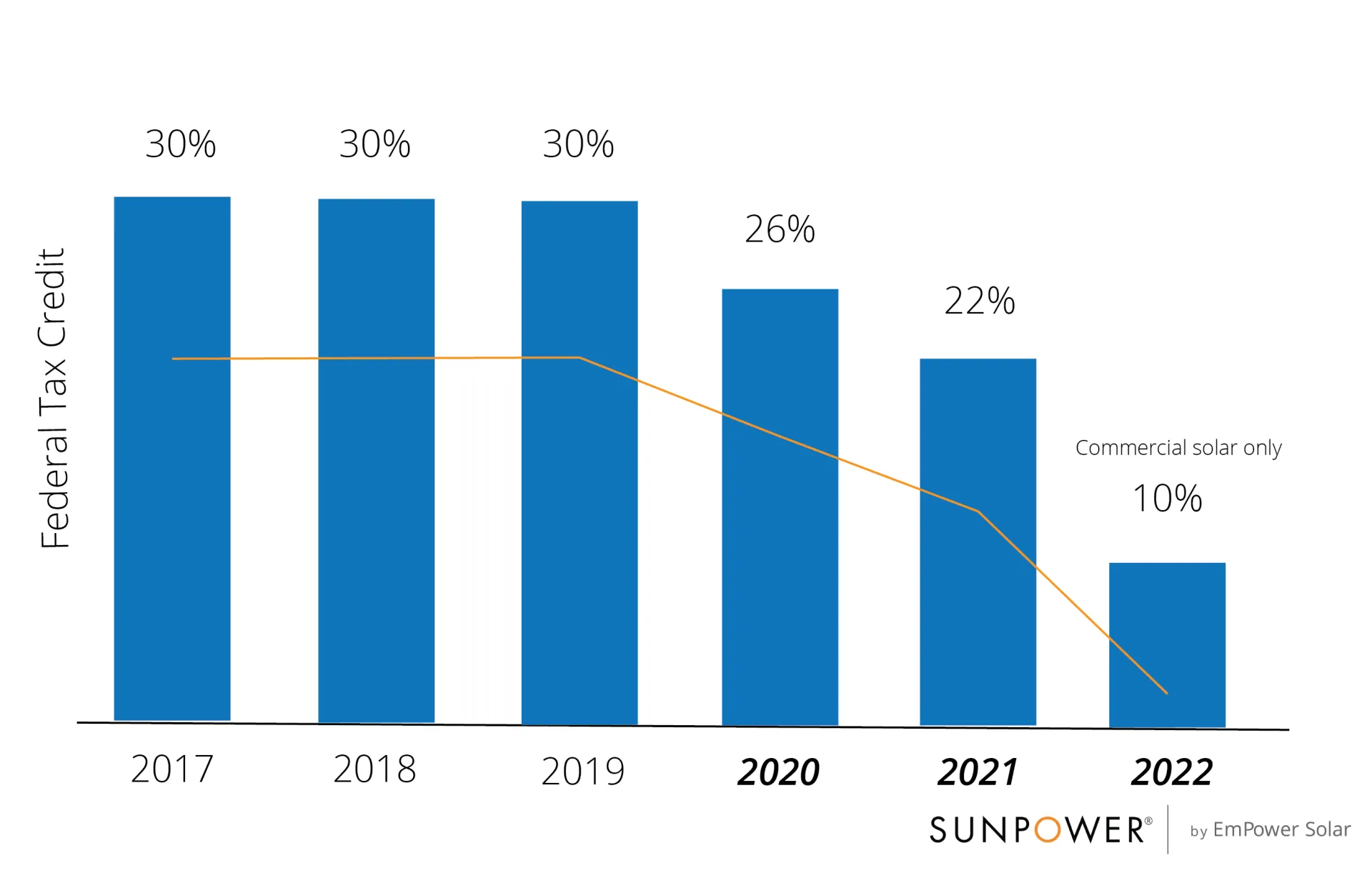 Myth: Going Solar Will Make It Hard for Me to Sell My Home
Fact: Hundreds of homes on Long Island have already sold successfully with solar. All of our leased or financed systems are easily transferrable to the new homeowner and we have done it dozens of times already! Third party studies show that having a solar system adds $20,000 or more to the value of your home. EmPower Solar provides free seminars for the real estate industry to educate them on trends, best practices, and procedures recommended for selling home with solar.
Myth: I Don't Know If My House Is Right for Solar
Fact: It's simple and easy to find out if your house qualifies. Unless you live in a forest, or have too many peaks and valleys to fit a panel, chances are your house is good to go! By requesting a digital or in-house solar assessment, our experts help you identify if your home is right for solar. They will show you a custom design along with your financing options as soon as it's complete!
Myth: Maintaining Solar Panels Is a Pain
Fact: Your solar panel system is designed to be outdoors for decades and tested to withstand the harshest conditions. They're sturdy and durable. Nature plays its part by cleaning it as well. With solar, there are no moving parts, so no regular maintenance is required. However, if an issue were to arise, it would be covered under the 25 year SunPower warranty.
About the Author

EmPower Solar develops, engineers, installs, and services solar and battery systems for residential and commercial clients. Since 2003, EmPower Solar has empowered thousands of New York homeowners and businesses with 47 megawatts of distributed solar. Its vision is to create a new energy paradigm powered by clean, renewable energy for a more prosperous, healthy, and civil world. The company culture is defined by the EmPowering Way, which results in consistent 5-star customer service reviews. For more information visit empower-solar.com.