The Solar Design Center – A Free Long Island community event space

Jun 26, 2017
by EmPower Solar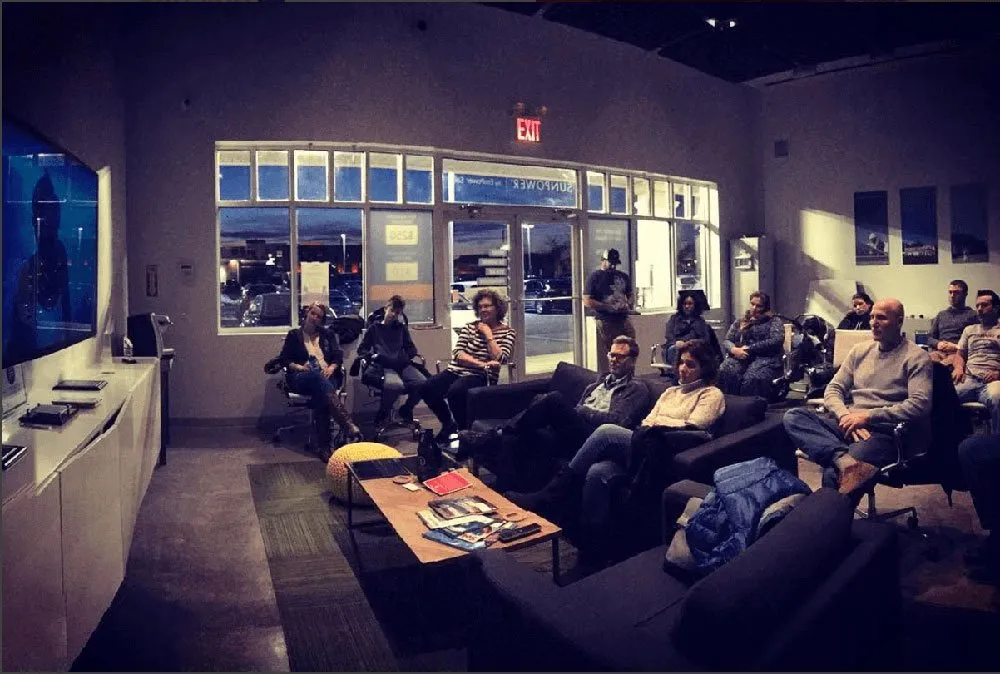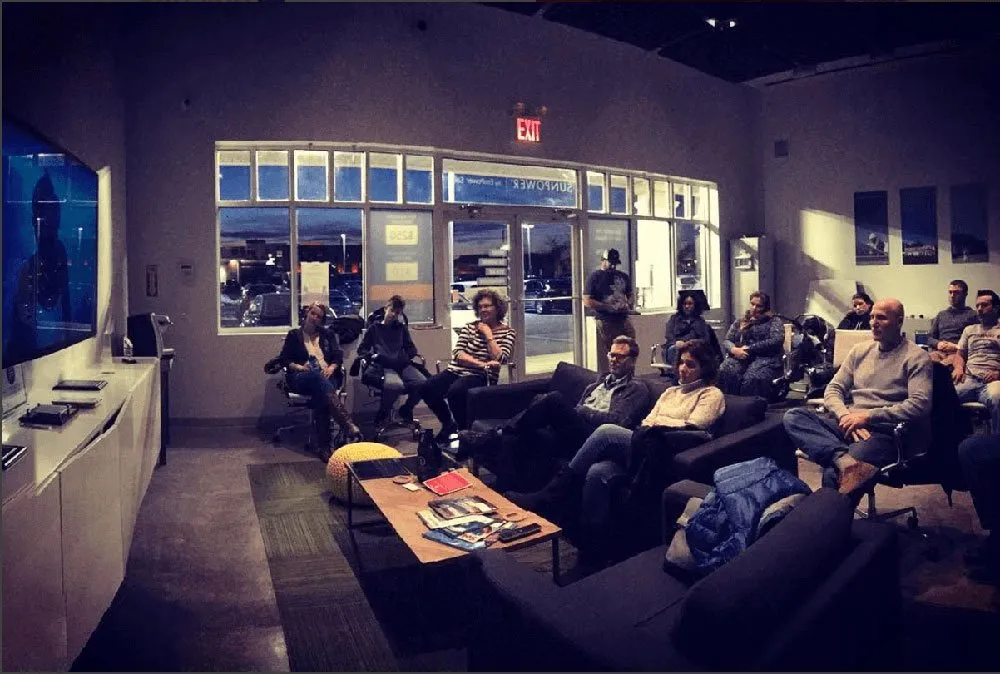 HOST YOUR LOCAL MEETINGS FOR FREE IN ISLAND PARK!
When we opened our Solar Design Center in 2015, we imagined it as a space where our employees could comfortably work, our clients could easily visit, and members of our Island Park community could wander in to learn more about solar. One thing we hadn't planned for is the opportunity to assist local groups and organizations with a meeting space, and the potential to treat our office as a hub for civic engagement and growth!
The SunPower by EmPower design center located in Island Park is a local, open aired, and well-equipped space for non-profit organizations. Think; Apple store meets your local coffee shop. The space includes educational and interactive displays, a full kitchen, a conference room with large table, chairs, and a large communal lounge space in the front of the showroom. The front lounge comfortably fits 25-35 people, and the conference room fits 10-14; both are equipped with large display televisions with computer display hookups. The best part? The center is 100% powered by SunPower solar panels and visitors can charge their electric vehicles during the meeting with one of our 4 EV charging stations.
Our design center welcomes all philanthropic, community focused, not for profit organizations to use the space as a hub for whatever effort, big or small.
Some recent organizations that have used our Solar Design Center as a meeting space include; Long Beach Bring Your Own Bag committee and Surfriders of Long Island Central Chapter and a local Girl Scout Troop.
Want to know if you qualify for a Long Island or New York City solar program?
Contact us to learn more about the programs for which you may qualify.
About the Author

EmPower Solar develops, engineers, installs, and services solar and battery systems for residential and commercial clients. Since 2003, EmPower Solar has empowered thousands of New York homeowners and businesses with 47 megawatts of distributed solar. Its vision is to create a new energy paradigm powered by clean, renewable energy for a more prosperous, healthy, and civil world. The company culture is defined by the EmPowering Way, which results in consistent 5-star customer service reviews. For more information visit empower-solar.com.