Empower your employees.
Add an Employee Solar Program to your list of employer benefits and provide your employees with access to going solar at their own homes to save immediately on monthly electric bills.
Several Long Island companies and organizations have already booked a lunch and learn and empowered their members and employees with the ability save with solar.
EmPower can create a fully customized outreach program for your employees including lunch and learn presentations, a custom website, and online webinars.
"At IPS, we are strong supporters individually and as a company to renewable, sustainable power. We are solar power advocates. To that end, we were pleased have the experts at SunPower by EmPower Solar come in to educate our employees about taking steps in their own home. The lunch and learn session they ran in our office was very informative and well received by our staff. The employees that attended all had good things to say and we actually wound up having EmPower come back a second time for those who missed the first session. Thanks, EmPower!"
– Mitchell Maiman, President, Intelligent Product Solutions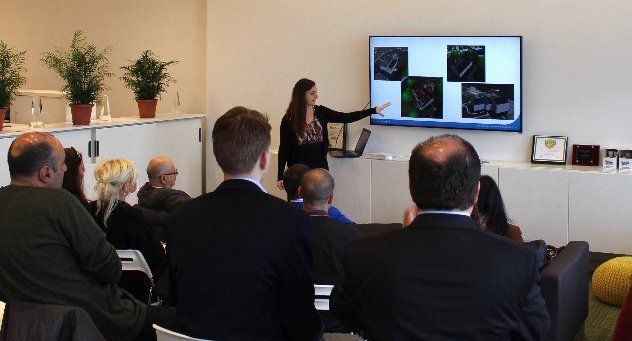 "We were happy to have the experts at SunPower by EmPower Solar available to educate our alumni about how to live a more comfortable and sustainable lifestyle in their home. We take great pride in offering our alumni and colleagues at Stony Brook University access to great programs and partnerships through their Alumni Association to support them in their every day lives. SunPower by Empower Solar is a great partner in our achieving that."
– Matthew Colson, Executive Director of Alumni Relations, Stony Brook University