Zero Energy Ready Homes

Jan 11, 2017
by EmPower Solar
CAN SOLAR PANELS OFFSET ALL OF YOUR HOME'S ENERGY NEEDS?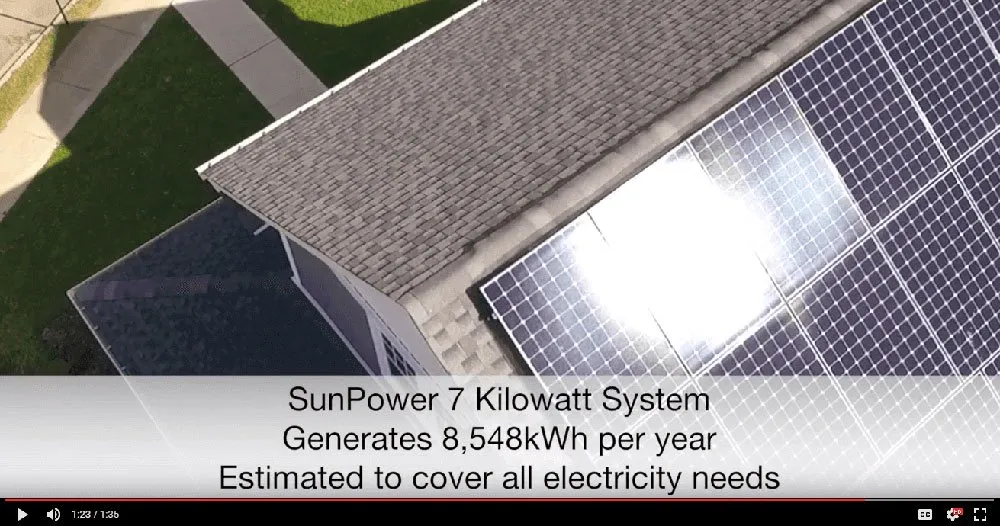 When a home is designed with the latest energy efficiency technologies and construction methods, solar panels can power all of its energy needs, including fuel for the electric cars.  The key is to set this goal from the beginning.  EmPower Solar recently became a US Department of Energy Zero Energy Ready home partner to help promote smart home design that enables solar panels to cover all of our clients' energy needs.
Zero Energy Ready Home (ZERH)
The US Department of Energy (DOE) ZERH Standard represents a whole new level of home performance, with rigorous requirements that ensure outstanding levels of energy savings, comfort, health, and durability on the path to zero energy ready homes. A ZERH is a high performance home that is so energy efficient that a renewable energy system can offset all or most of its annual energy consumption.  Ideal ZERH projects always start with proper design, and they feature many technologies, include high insulation, careful air sealing, high efficiency air conditioning and heating system, proper construction methods – and of course solar ready design.
According to the U.S. Department of Energy, SunPower by EmPower Solar is in a select group of top companies in the nation who have certified one or more homes that meet or exceed Zero Energy Ready Home guidelines for excellence in performance and energy efficiency.
Samuel Rashkin, Chief Architect for DOE Building Technologies Office, said "Zero Energy Ready Homes like those constructed in part by SunPower by EmPower Solar are the home of the future because they live, work, and last better with incredibly low or no energy costs. And what's exciting for American homebuyers, they are available today thanks to leading builders across the country."
United Way Long Island Example: Award-Winning Zero Energy Home
In October 2016, for the second year in a row, United Way of Long Island was recognized as one of the nation's top builders, being named Grand Winner in the Affordable Home category from the U.S. Department of Energy as part of its Housing Innovation Awards, for its Patchogue home.
EmPower Solar was proud to engineer and install a high performance 6.87 kilowatt SunPower solar power system for this award winning Patchogue home that will provide 100% of the electrical needs.  The 6.87 kW system is smaller than the average home needs on long island.  This is testament to outstanding ZER and solar ready design planned by Rick Wertheim of United Way and aJean-Pierre Lardoux, AIA, Principal of Fusion Architecture.
"Zero Energy Ready Homes represent the perfect solution for the housing needs of Long Island," added Rick Wertheim, senior vice president of housing and green initiatives at United Way of Long Island. "It costs less for the nonprofit agencies we work with to own one of these homes than a low-cost-per-square-foot home over time. Our goal is to provide sustainable energy savings – lowering monthly expenses and reducing ongoing costly maintenance. This is the future of housing available today."
"United Way Long Island sets the home energy performance standard that every residential construction project can look to for how to build.  These high performance homes are sustainable, solar ready, affordable, and deployable today.  It's incredibly impressive, and we are honored to participate and collaborate with the United Way LI team." said David G. Schieren, CEO of SunPower by EmPower Solar.
Next up: Habitat for Humanity Net Zero Home
For our second net zero energy home project, we are excited to work with Habitat for Humanity in Nassau County. The Roosevelt home is being constructed with an extremely efficient building envelope, appliances, and systems. The 6.5 kW home solar panel system is scheduled to be installed this spring will produce all of the electric to be consumed by the house throughout the year.
How To Take Action
If you are a homeowner or builder looking to renovate or build a new energy efficient and sustainable home, you can find, the Department of Energy has a list of certified Zero Energy Home partners here.
Design your home to be solar ready. Click here to learn the basics of building solar ready.
A Fully Solar Powered Future
To achieve our goal of making solar the dominant source of energy, we need to do more than just power our buildings by the sun. Our mission is to empower our clients and achieve complete energy independence. We pride ourselves on helping our clients achieve more energy offset with the most powerful panels available; SunPower. Our team also guides our clients on other actions they can take to reduce their energy footprint; like ensuring their home is energy efficient, switching heating and cooling over to geothermal or electric, powering vehicles with energy produced by the sun, and storing solar energy with batteries for use during potential blackouts.

To learn more about DOE's Housing Innovation Awards Program, visit https://www.energy.gov/eere/buildings/housing-innovation-awards.  To take a virtual tour of DOE Zero Energy Ready Homes in your climate region, visit https://www.energy.gov/eere/buildings/doe-tour-zero.
About the Author

EmPower Solar develops, engineers, installs, and services solar and battery systems for residential and commercial clients. Since 2003, EmPower Solar has empowered thousands of New York homeowners and businesses with 47 megawatts of distributed solar. Its vision is to create a new energy paradigm powered by clean, renewable energy for a more prosperous, healthy, and civil world. The company culture is defined by the EmPowering Way, which results in consistent 5-star customer service reviews. For more information visit empower-solar.com.